Would you like to reduce your impact on the environment this Christmas? One of the easiest ways to go about doing so is opting for zero waste gifts, which have a much lower environmental impact and won't pollute the planet with waste.
We've compiled 10 of our favourite ideas, to help you find the right present for your loved ones.
A zero waste starter kit
If you have somebody in your life who's interested in living a more sustainable lifestyle but hasn't taken the first step yet, why not get them a zero waste starter kit as a Christmas gift? This way, you can introduce them to your favourite products and save them the hassle of searching for zero waste swaps on their own. The kit can have, for example, a set of mesh produce bags, stainless steel lunchbox, reusable straw, stainless steel tumbler, and bamboo travel utensils.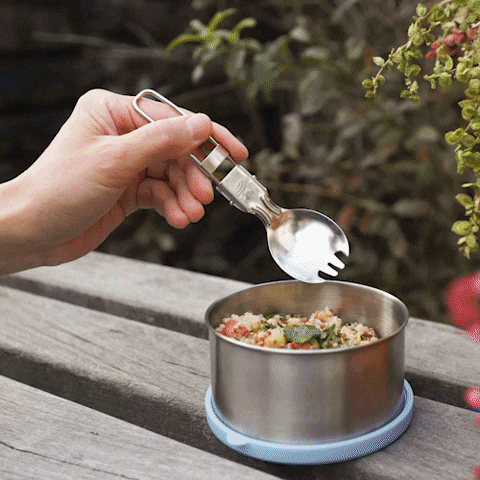 Sustainable store gift card
Alternatively, if you're buying a gift for somebody who already has some experience with sustainability and zero waste, get them a gift card to their favourite sustainable store, so they can pick exactly what they need.
Experiences and activities
While this year, the option to buy experiences as gifts is quite restricted, you can still choose this option ideal for those who won't say no to any adventure – you may just need to make it more local this year.
Charity donations
If you have somebody in your circle who has everything and doesn't want any gifts, donating to a charity in their name is an excellent option. This is a truly zero waste option that helps you and your loved one give back to those who need support.
Second hand clothing
Know about a place where you can find second hand clothing in nice condition? Treat someone with second hand clothing they'll surely get a lot of use out of, meanwhile reducing its impact on the environment.
.
Plants
A gardener or plant-lover is definitely going to appreciate an addition to their collection. An indoor or outdoor plant lasts them a long time and creates no waste – a perfect solution.
.
Coffee or tea kit
Making coffee or tea at home usually involves quite a lot of waste, whether it be teabags, coffee capsules, or coffee filters. If you know a coffee or tea lover, equip them with all they need to make their favourite hot drink at home, zero waste style. For example, a reusable filter for the coffee, refillable coffee capsules, or fresh tea in a tin.
Petroleum-free candles
Candles make wonderful gifts – but those that contain paraffin (made from petroleum) are dangerous both to the environment and human health. A soy or beeswax candle, on the contrary, doesn't release any dangerous chemicals and so it makes for a much better Christmas gift!
Zero waste cosmetics
Who wouldn't love a beautiful natural soap, solid shampoo, or a sustainable lotion? Get those from zero waste brands to avoid waste and you've got a gift anyone will enjoy.
DIY zero waste gifts
While this is a broad category, give making a gift yourself a thought. The possibilities are endless – from custom art to bath bombs, cookies, lip balm, Christmas art craft - homemade gifts show you truly care and you can customize them to be completely zero waste.
.
Hopefully, this list can inspire you for a more eco Christmas! Happy Holidays!